Comfort Inn & Suites - Hadley
42.3606491088867

,

-72.5463485717773
83US$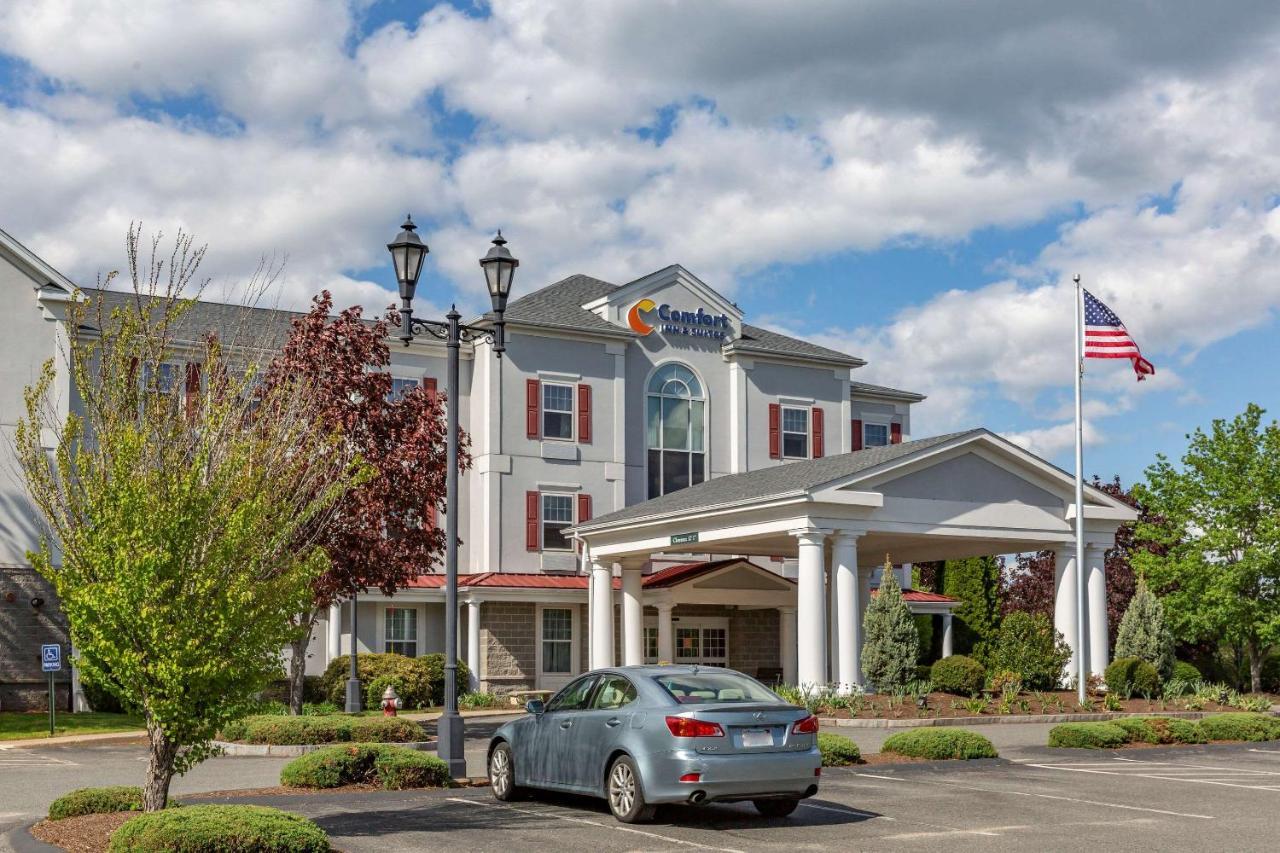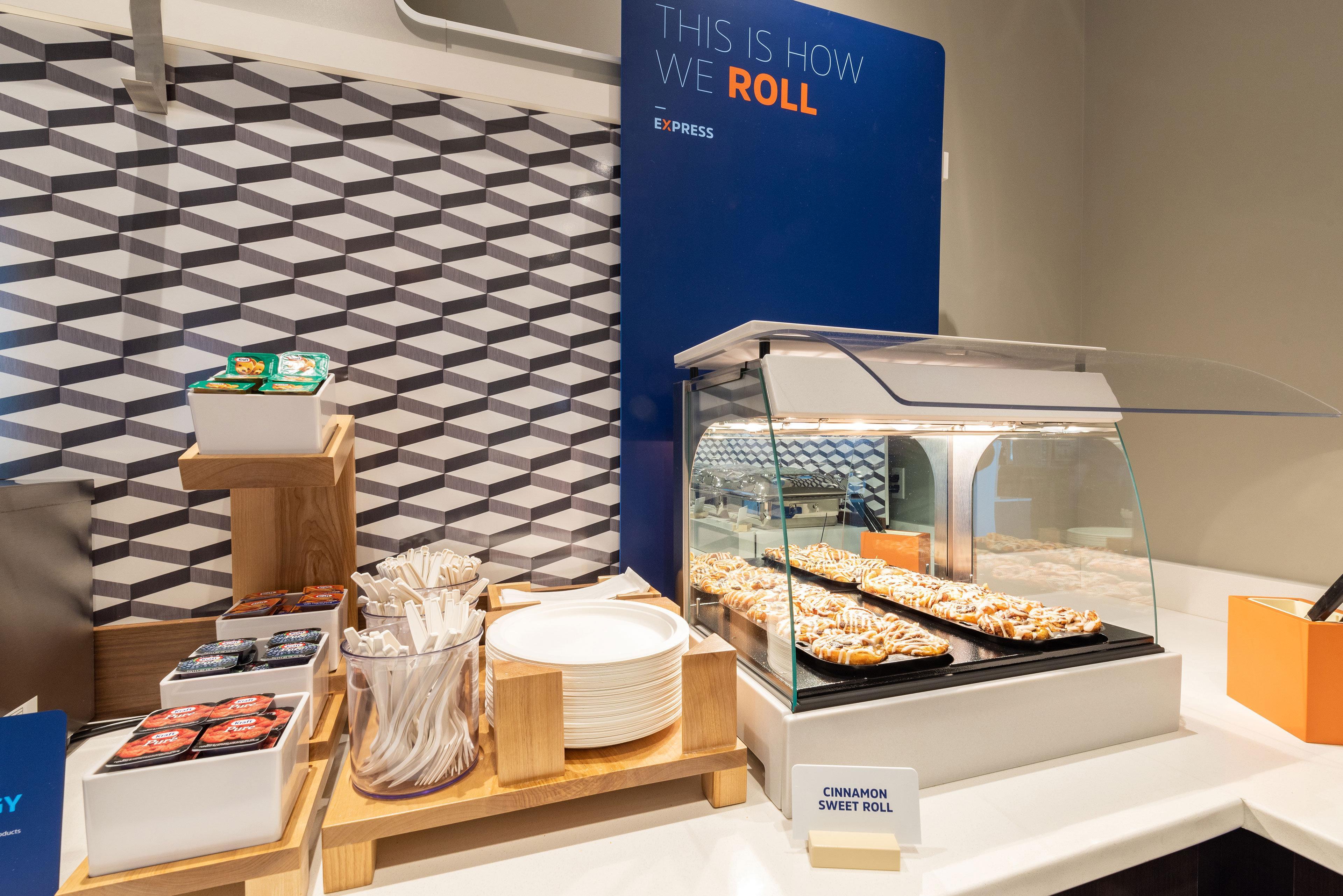 Address
400 Russell Street
,
Hadley
,
Massachusetts
,
United States
,
01035
, Massachusetts
Overview
Location
The hotel is 2 miles of Amherst Public Library. The roadtrip to Lenox takes 45 minutes. The location of the accommodation will allow you to be 1.5 miles to Amherst College.
Russell/Rte 9 bus station is located 5 minutes away from Comfort Inn & Suites on foot.
Rooms
Some rooms include a private bathroom.
Eat & Drink
For a meal, guests can choose between Hot Table and Taco Bell.
Internet
Wireless internet is available in the entire hotel for free.
Guest Parking
Public parking is possible on site for free.
Year renovated:   2007.  Number of floors:   5.  Number of rooms:   100.
Former name: Holiday Inn Express & Suites
Facilities
Most popular facilities
24-hour services
Late check-in/ -out
24-hour reception
General
Wi-Fi
Parking
Baggage storage
24-hour services
Shuttle
Fitness/ Gym
Swimming pool
Spa and relaxation
Sports & Fitness
Fitness center
Tennis court
Golf course
Services
Airport shuttle
Room service
Car rental
Laundry
Business
Business center
Meeting/ Banquet facilities
Fax/Photocopying
Spa & Leisure
Indoor swimming pool
Casino
Jacuzzi
Room features
Air conditioning
Heating
Mini-bar
Terrace
Good to know
Check-in
from 15:00-23:59
FREE
Check-out
from 04:00-11:00
FREE
Children & extra beds
There are no extra beds provided in a room. 
There are no cribs provided in a room. 
Pets
Pets are not allowed.
Rooms and availability

Bed options:

Max:

1 person

Bed options:

Max:

1 person

Bed options:

Max:

1 person
Location
400 Russell Street
,
Hadley
,
Massachusetts
,
United States
,
01035
, Massachusetts
City landmarks
Nearby
Restaurants
11 Barrett Hill Road Amherst College
Amherst College Museum of Natural History
1.5 mi
Mall
Campus Plaza Shopping Center
3900 ft
Church
Wesley United Methodist Church
3600 ft
Pratt Museum of Natural History
1.5 mi
Golf Course
Amherst Golf Course
1.3 mi
Warren McGuirk Alumni Stadium
4300 ft
Cinemark at Hampshire Mall and XD
4800 ft
Kidsports Family Fun and Fitness
5100 ft
Market
Amherst Farmer's Market
1.5 mi
Museum
Emily Dickinson Museum
2.3 mi
38 Shays St
Theodore Baird Residence
1.5 mi
Museum
Beneski Museum of Natural History
2.0 mi
Moody Bridge Rd
Silvio O. Conte Nature Trail
1.6 mi
Silvio O Conte National Fish and Wildlife Refuge
1.6 mi
Park
Amherst Town Common
1.5 mi
Guy Levy-Despas Monument
1.5 mi
Church
Hope Community Church
1.5 mi
Church
Grace Episcopal Church
1.5 mi
Goodwin African Methodist Episcopal Zion Church
1.5 mi
Museum
Amherst History Museum
1.9 mi
Church
The Church of Jesus Christ of Latter-day Saints
1.6 mi
Mountain Farms Mall
700 ft
Hampshire Mall Shopping Center
1100 ft
Restaurant
Chipotle Mexican Grill
2800 ft
Getting around
Airports
Bradley International

(BDL)
35.2 mi
Worcester Regional

(ORH)
46.9 mi
You can book a shuttle, once your reservation is complete.
Reviews
Thomas

No reason to complain, the venue met my requirements. Welcome base for traveling to Hadley and exploring local places. The location is great, you cannot beat it. I liked the amenities, such as a flat-screen TV with cable channels, a writing desk and an ironing set.

missing

Room appeared clean.

Didn't use hot tub in pool area due to the odd color.

missing

The entire hotel was spotless. One friend insists on inspecting for bed bugs. Never has she seen a cleaner place!

The AC unit coming on and off during the night makes it difficult to sleep but I realize it has to be this way. Just wish someone would invent a better one. Slightly more expensive than others.

missing

Spacious rooms, good coffee in the morning

Room was either hot or cool. The forced hot air kept my son up all night uncomfortably warm every time it kicked on. Washer was out of order with no other machine that I could locate. I don't like the breakfast but the coffee was good.

missing

The staff were all extremely friendly and helpful. The room was comfortable and had the amenities we expected and needed.

We went mid-winter to enjoy an indoor pool only to find a pool that looks as if it has not been cleaned or maintained since it was built. The water was quite cold, a bit murky, and the bottom of the pool was peeling off so there were bits of cement everywhere. It just felt a little dirty. The hot tub water also seemed a bit murky and was extremely hot. The kids didn't seem to mind but we only swam once which was a big disappointment. While clean, the room and bathroom are dated so have a bit of a dingy feel. It is fine and we paid a very reasonable price for the room.

missing

close to U MASS

IT's tricky getting into the parking lot and confusing getting from the lot back to the street. Couldn't reach the front desk to ask for a wake up call after letting the phone ring at least 30 times. Had to go to the desk myself.

missing

Enough amenities, but nothing over the top!

missing

Great breakfast, nice pool and hot tub area as well.

missing

clean room and bathroom, great decor, comfortable bed, awesome location.

missing

clean and comfortable

The people in the neighboring room came in around 1 am., obviously drunk, and proceeded to shout and party for the next two hours. We should have called the front desk but we didn't want to turn on the lights and wake up our daughter, who sleeps through anything. This is nothing against the hotel, just our experience -- so rude!!!

missing

A pleasant stay close to the Amherst College campus. Everything was as it should be, & breakfast (included) was a pleasant surprise. Listed as continental, it was instead a generous full breakfast, with juice, coffee, baked goods, omelets, & (amusingly) a machine that makes a fresh pancake in a minute at the press of a button.

missing

Stayed overnight with my daughter to look at UMass. Hotel was near all the big box stores yet close to college and town of Amherst. Beds were comfy. Room was clean and there was a hot tub and pool which was nice after a long ride in the car. Only weird thing is the GPS sends you to the Home Depot Parking lot down the road. Hotel should put up a sign near the entrance on N. Maple Road. I would stay there again.

missing

The location to eateries and some major stores

The breakfast

missing

The staff was excellent in fixing our rooms. We did not get what we expected on check in so they went the extra mile to satisfy our needs.

missing

Friendly staffs. When we complain about noisy neighbor at night, they upgrade us to a bigger room. Good breakfast choices!

The beds are comfortable, however the sofa bed mattress has seen its better days!
FAQ
What landmarks can I find in vicinity of Comfort Inn & Suites?
Staying in Comfort Inn & Suites, you shouldn't miss Hadley's main landmarks such as the enormous University of Massachusetts Amherst (2 miles), Mead Art Museum (2.1 miles) as well as Emily Dickinson Museum accessible with a 10-minute drive.
Which airport is the closest to the Comfort Inn & Suites?
The closest airport to the Comfort Inn & Suites is Bradley International airport (38 miles) and it is reachable with a 60-minute drive.
Is there parking at the 2-star Comfort Inn & Suites Hadley?
Yes, the 2-star Comfort Inn & Suites Hadley features parking available onsite.
Can I have lunch or dinner next to Comfort Inn & Suites?
You can enjoy American cuisine in the nearby restaurant Applebee's, as it is placed within just 5 minutes walk away from Comfort Inn & Suites.
What time is check-in and check-out at the Hadley inn?
Guests of the Hadley inn can check in from 3 PM to 11.59 PM and check out from 4 AM.
How much does it cost to stay at Comfort Inn & Suites Hadley?
The price for a room in Comfort Inn & Suites Hadley starts at $83.
What payment methods are available in Comfort Inn & Suites?
At Comfort Inn & Suites you can pay using Mastercard, Visa and American Express.
Which amenities are included in the rooms of Comfort Inn & Suites?
Certain suites at Comfort Inn & Suites feature couch beds and private bathrooms along with a Jacuzzi bathtub.
Is free internet provided in the hotel?
Yes, the hotel provides Wi-Fi throughout the property free.
What is the cancellation policy in Comfort Inn & Suites?
Comfort Inn & Suites provides free cancellation.
Does Comfort Inn & Suites Hadley offer facilities for business travelers?
Comfort Inn & Suites Hadley conveniently features a photocopy machine and a work desk as well as a 24/7 business center on-site.